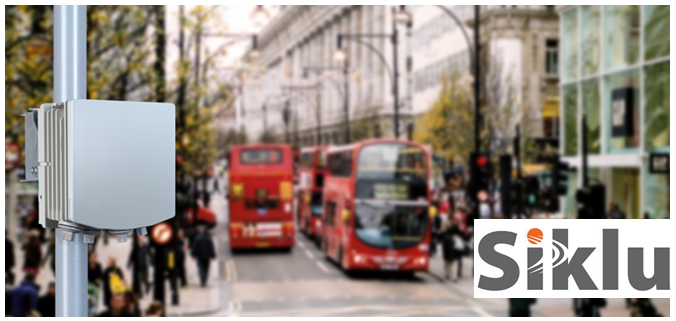 Siklu delivers Gigabit capacity through Milimeter wave radios, operating in the 60,70 and 80Ghz bands. These frequencies are ideal for dense, capacity-hungry mobile networks: the spectrum is cheap and often free; capacity is huge and congestion minimal. No other manufacturer on the current UK market offers the same cost/performance ratio. Siklu leads the milimetre wave market, with thousands of units that already deliver carrier-grade performance in multiple weather conditions worldwide.
The Siklu EtherHaul-600T is the worlds smallest backhaul radio, with a form factor of 15cm x 15cm x 9cm the EtherHaul-600T fits in the palm of your hand and can be mounted practically anywhere.  Designed for street level deployment, the EtherHaul-600 has ground breaking antenna design that copes with pole sway, twists& tilts. It delivers Gigabit capacity and interference-free operation (60Ghz band) in highly densified networks and urban environments achieving minimum latency.
Deployable for various network designs such as Mesh, Daisy chain, ring and single Point to Point connectivity the EtherHaul-600T is one the most cost effective and versatile radio systems on the current UK market.
The EtherHaul-600T has a 1000Base-T port and uses TDD transmit and receive technology. This there for provides  a 500Mbps full duplex solution in a Point to Point deployment.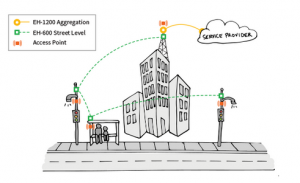 Siklu EH600-T is ideal for:
Urban environment; high capacity Wifi backhaul, CCTV backhaul, building to building Point to Point connectivity.
Key Features:
Small Form Factor 15cm x 15cm x 9cm

Gigabit connectivity

QoS, AES encryption

 Unique integrated antenna copes with pole sway, twists & tilts without loosing connectivty

Outstanding Cost/Performance ratio
Contact WIN Wireless today for a Siklu EH600-T solution