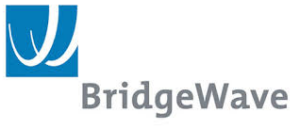 GIGABIT PLUS POINT TO POINT CONNECTIVITY
WIN Wireless Ltd has worked closely with BridgeWave Communications since its introduction to the UK market in 2007, when access to the 80Ghz band became available to UK users. During this time we have deployed a significant number of BridgeWave solutions for discerning customers across the UK.
WIN Wireless are a trusted BridgeWave solutions partner, 
contact us
 today to see how our expert team can implement and install a BridgeWave solution for you.

Call us today 0845 003 9233
BridgeWave Communications is the world leader in developing and providing wireless gigabit systems for both the enterprise and carier market. WIN is proud of it's association with BridgeWave and is an approved UK provider of product and installation services to this expanding market.
Since 1999, BridgeWave communications has been delivering highly-reliable, cost-effective, high capacity wireless solutions for mobile, carrier, service provider, enterprise, and government networks. High performance, lower costs, ease of operation and excellent wireless network security deliver a superior alternative to fibre-based solutions.
Bridgewave's high capacity wireless products are enabled by innovative transceiver, modem and digital signal processing technologies. BridgeWave's products utilize the licensed microwave radio spectrum in the 6 to 38 GHz range as well as the millimeter wave radio spectrum in the 60 to 80 GHz range, enabling multi-protocol SDH and gigabit ethernet wireless at affordable price points.
Contact us today to see how we can implement a BridgeWave solution for your connectivity needs.