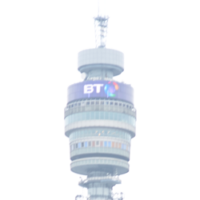 Reducing the cost and extending the reach of networks and services into the community and around the area, wireless broadband from WIN offers a flexible, cost effective infrastructure.
Wireless connectivity from WIN is providing Local Authorities, schools, hospitals, businesses and the community with easy, instant access to the Internet and other networked services.
Technologies used in our wireless Broadband solutions include:
5.8GHz OFDM
Ideal for higher data rate applications and where there is no clear line of sight between the base station and subscribers.
Used as the back-bone connection to multiple wireless 'Hot-spots' around the town or area
Used to deliver community-wide broadband in urban and rural areas where a Point of Presence is then extended to a number of subscribers – typically businesses around the town or area.
Antennas are usually sector type, typically 60 to120 degree beam width
Can deliver both IP Ethernet data and E1 voice
3.5*GHz LTE
Very specialised high data rate services similar in capability to 4G wireless telephone services
Used where interference from lightly licensed bands is high.
Used to deliver community wide broadband services in both urban and rural areas.
For more details on the technologies used in our Broadband networking solutions please call or contact us.