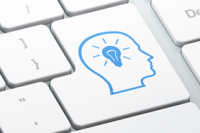 Schools, colleges and universities across the country have discovered that high-speed wireless networking solutions from WIN are helping students to learn without breaking budgets.
Lifelong learning encourages people of all ages to continue the education process. Educational institutions now need to deliver services using a variety of methods to students who want to study in a number of different ways.
Schools, colleges and universities are under pressure to provide more curriculum materials and electronic resources to a wider community of students within a limited budget, and high performance educational networks are set to become a key resource in the learning process.
Whatever connectivity issues your academic institution is facing, a wireless infrastructure from WIN provides the answer.
Contact us today or alternatively find out more about the services we offer or the different types of technology we use. You can also read more about how we have helped other schools improve their network connectivity by reading our case studies page.