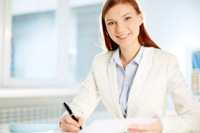 Local Authorities across the country have already discovered that voice and data wireless networking solutions from WIN are helping them improve public services and meet challenging budget requirements.
The UK Government wants its citizens to be at the centre of public services. Social, education and health services now need to provide information and access to their services electronically – this is putting Local Government across the country under new pressures. Local Authorities have to provide better, more efficient public services against a backdrop of reducing budgets, cost cutting, and aggressive savings targets dictated by the 2004 Gershon report.
Whatever connectivity problem your Local Authority is facing, wireless networking from WIN provides an answer:
Contact us today or alternatively find out more about the services we offer or the different types of technology we use. You can also read more about how we have helped other businesses improve their network connectivity by reading our case studies page.